Quality, Food Safety, Ethical and Environmental and Management System Overview
Southern Produce is committed to ensuring that we consistently provide our customers and end consumers with products that are safe and meet stated quality requirements.
Our commitment to quality is demonstrated with the development, implementation and management of a comprehensive quality, food safety, environmental management and business ethical management system that satisfies all customer and applicable international and domestic regulatory requirements.
Southern Produce continually improves the effectiveness and efficiency of the quality management system. Assurance of quality and its continuous improvement requires the support of the entire Southern Produce Supply Chain. Quality is assured by our suppliers working in a systematic manner to eliminate defects, errors, and nonconformance through proper product and process design and implementation, and following formalised procedures and work instructions including internal audit and review processes.
Southern Produce acknowledges its environmental and social responsibility and is committed to working together with our suppliers and customers as a team dedicated to mutual help and achievement of our business, ethical, environmental and quality goals. We recognise that global food fraud scandals have highlighted the need to mitigate against risks of food fraud and we have acted positively to implement food fraud risk management systems.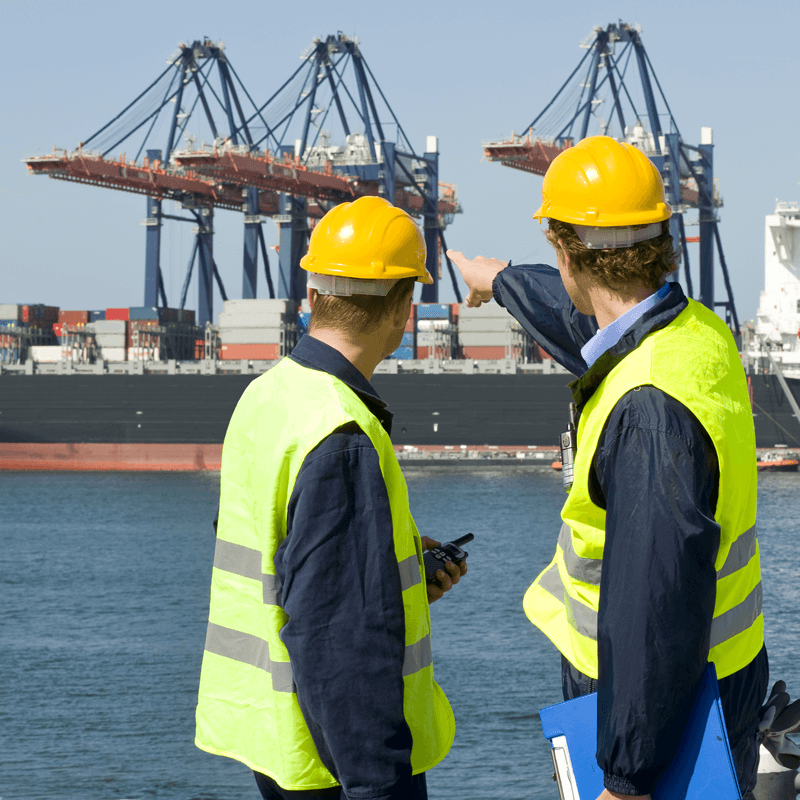 Certificates
Customer Focus
Domestic and international customers increasingly rely on the ability of Southern Produce to provide products that meet their own value and quality expectations. The cornerstone values of Southern Produce Customer Focus are:
– Customers are at the core of our business activities and Southern Produce has a drive and commitment to meet and exceed customer expectations.
– Southern Produce fully understands the complexity of delivering products in multiple locations with multiple legislations, standards and with multiple suppliers located in a variety of geographic locations.
– Sustaining a company culture and operating systems to consistently deliver on customer expectations.
Southern Produce is committed to delivery of product and services to customers that consistently meet their expectations. We meet and exceed our customers' expectations by:
– Focusing on long term client relationships.
– Effective management of commercial and co-operative relationships
– Providing product quality enhancements, integrity, traceability and safety for consumers
– Providing stable product supply and timely, consistent information.
– Regularly reviewing Southern Produce performance in meeting supplier expectations.
– Sustaining a committed operation and system as required for continuous success
– Offering competitive, fair and equitable pricing
– Implementing and managing innovation and new business activities to sustain a point of difference for sustainable future growth
– Providing a multi-product portfolio
– Regularly reviewing Southern Produce supplier performance in meeting Southern Produce performance expectations.
Ethical Trading
Southern Produce is a company with an established record of acknowledging and managing its Environmental and Social Responsibility. We are also endeavouring to ensure that these same values are embedded in our trade with direct suppliers. Southern Produce believes that, as a responsible organisation, we must ensure that the goods we source are produced in a sustainable way from an environmental and social perspective.
Southern Produce believes that we have a moral obligation to ensure that the way in which we source our products does not impact negatively on either the environment or the individuals who produce these goods. We likewise have a responsibility to uphold our reputation and the value of our brand. We have made a commitment to manage our Environmental and Social impacts through the implementation of our Environmental and Ethical Trading Policies.
Southern Produce is committed to ensuring that all of our supply chain stakeholders, regardless of where they live or work, are treated with respect and dignity and are able to live in an environment undamaged as a result of production. In basic terms we are aiming to encourage "Sustainable Development", we want also to ensure that those with whom we trade are similarly committed to these principles.
In developing this policy we recognise that as a commercial entity, we may have a limited sphere of influence in matters of human or labour rights and we have focused on international best practice and compliance with International Labour Organisation (ILO) requirements.
Southern Produce recognises people as its key resource and the safety, health and welfare of our employees, customers, members of the public and suppliers and contractors is central to our values.
Southern Produce expects that people working for our suppliers will be treated fairly and with respect and we require that the national laws and regulations of the country of employment are observed, but, as a minimum, that international human rights and labour law is applied.
Environment and Resource Management
Southern Produce is committed to the protection of the environment and efficient use of natural resources. Suppliers will be required to regularly review operations to reduce the impact of these activities on the environment. This will be achieved through suppliers preventing and minimizing environmental effects from their operations, including;
– Minimising of waste and pollution.
– Responsible sourcing and use of essential resources.
– Identifying opportunities for disposal of recyclable material.
– Efficient use of energy.
– Conserving wildlife and the landscape within the general environment of the suppliers facility.
Southern Produce understands that we and our suppliers are part of the wider community and that suppliers have impacts on people and the environment beyond their areas of activity, therefore Southern Produce will encourage associated suppliers to act in a responsible manner. Southern Produce will involve staff, suppliers, clients and external community stakeholders to ensure that their concerns are recognized and fairly represented in operational processes and procedures.
This will be achieved through:
– Complying with all relevant legislation and regulations, industry codes of practice and customer environment specifications.
– Promoting awareness and training all staff on appropriate environment and resource management issues.
Food Fraud Monitoring and Mitigation
Food fraud scandals throughout the world have highlighted the need for companies' to strengthen their ability to reduce the risks of food fraud within their organizations and across their supply chain. Authorities, retailers and consumers expect food companies like Southern Produce to act proactively and mitigate against food fraud risks.
Southern Produce support Operation OPSON an initiative developed by Interpol and Europol in 2011 to monitor the food supply chains with an objective to:
– Protect public health
– Fight against organized crime groups involved in the trade of fake and substandard food
– Enhance international cooperation
– Enhance national cooperation between Law Enforcement Agencies and food Regulatory Agencies; and
– Enhance cooperation with private partners in the food and beverage industry
Southern Produce have assessed the companies and our supply chain vulnerability to food fraud using a science-based tool (SSAFE) for the assessment. The assessment has provided a basis for the development of Southern Produce specific intervention strategies to mitigate identified vulnerabilities.
The tool has been used to assess the vulnerability to fraud at a product, brand, facility, country or company-wide level and, where applicable, direct suppliers, marketplace suppliers of services and customers. New Zealand and international fresh produce market situation, Industry procedures, New Zealand BioSecurity Procedures and standards, Marketplace handlers and its supplier operating procedures were assessed / considered during a risk assessment and will continue to be included in the annual assessment process. Potential or known risks to raw product, packaging and packed product will be assessed annually and is also reviewed due to changing economic circumstances or when market intelligence highlights changes in potential risks.